Posted: Saturday, June 10, 2017 3:55 PM
---
Bathroom Remodeling Licensed Setters
"How Much More (Compared To Ceramic Tile) For Bathroom Remodeling With Travertine Marble?"
Ceamic/Porcelain/Travertine Tile Bathroom Remodeling Installation videos on www.YOUTUBE.com/CeramicTileFlorida
Bathroom Remodeling With Travertine
Travertine is a great material, and it's surprising that more people don't know about it. It's wonderful for use in bathrooms, kitchens, and any other area that you'd use ceramic tile, but it gives you the natural look of stone - at a much lower cost than granite or conventional marble. Bathroom travertine is an idea that's ready to be taken advantage of. Let's take a look at what travertine is, where it comes from, and why you should ask your remodeling contractor to use it in your next bathroom remodel.

This stone is a kind of sedimentary rock that forms in part from limestone. It forms as calcium carbonate from lime saturated waters deposits itself. This lime usually comes from limestone that the water has flowed over. This rock is generally quite porous, and can have numerous cavities. It's a common source of columns and stalactites in caverns. In its purest form, travertine is bright white, but generally other minerals accumulate in addition to calcium. that results in yellowish or rich brown stone instead.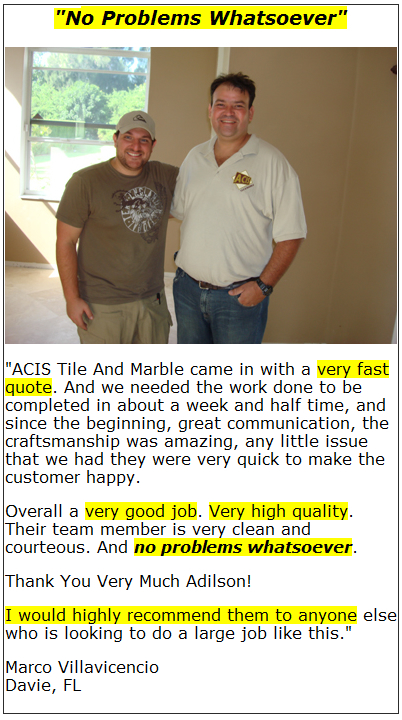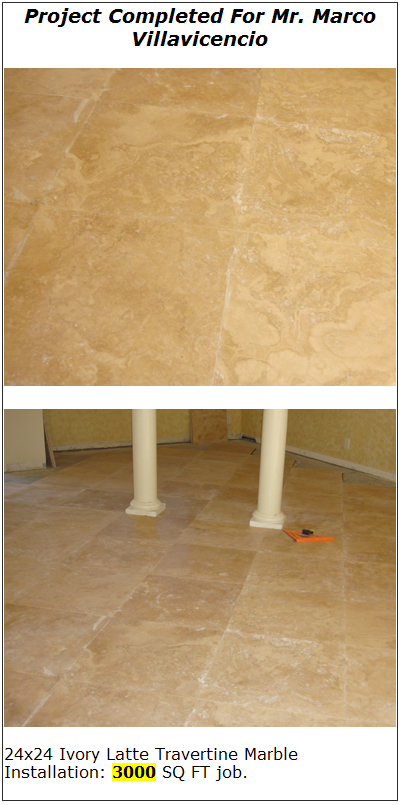 Travertine is found in all kinds of places, but one of the best known is Tivoli, in Italy. Extensive deposits have been found here, and travertine has been used to create some truly beautiful monuments throughout history, including the Roman Colosseum and the thousand year old castle at Burghausen. It's common in paving garden paths and patios, and is often called travertine marble and travertine limestone because of its resemblance to these stones. Technically, however, travertine is its own thing, neither marble nor limestone.

One of the most commonly used stones in modern architecture, travertine offers an interesting, natural look that's a great complement to clean designs. It's a wonderful tile for showers, bathroom floors and walls, and many other areas. The stone can be slippery when wet, however. It's extremely durable and stylish, however, and you can expect it to keep looking great even after other tiles have passed out of fashion.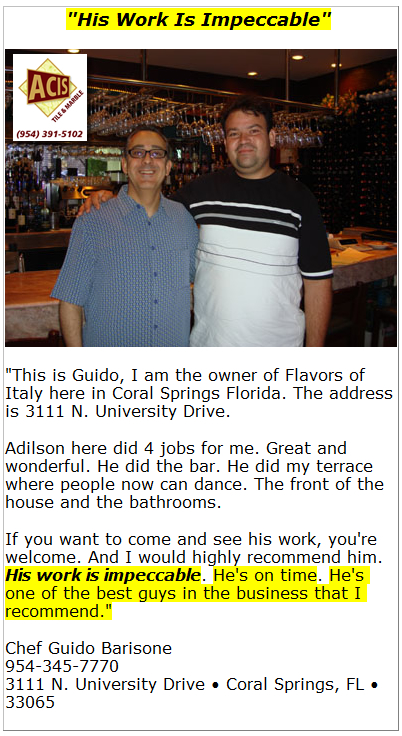 You should remember that if you see what look like holes or gouges in your bathroom travertine, your remodeling contractor isn't necessarily doing a bad job. These tiles naturally have pits and voids in them. They can be left open for a natural look, or filled in, if you prefer a smoother surface. Filled or unfilled bathroom travertine tiles are readily available, and all you need to do is let your remodeling contractor know which one you prefer.

Tiles are available in all kinds of sizes from large to small, and in colors ranging from coral to grey. It can be polished to an extremely shiny finish, or left duller, depending on your own personal taste. Choose tiles from all over the world - Italian, Mexican, Peruvian, Turkish, and other travertine sources all have slightly different characteristics. If you're thinking about talking to a remodeling contractor about working on your bathroom, don't forget to ask about travertine!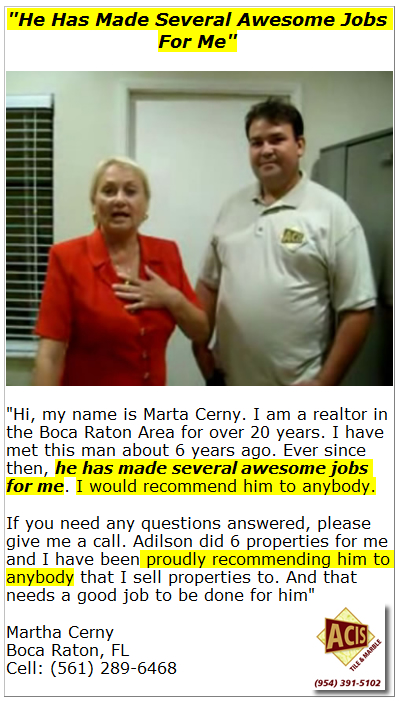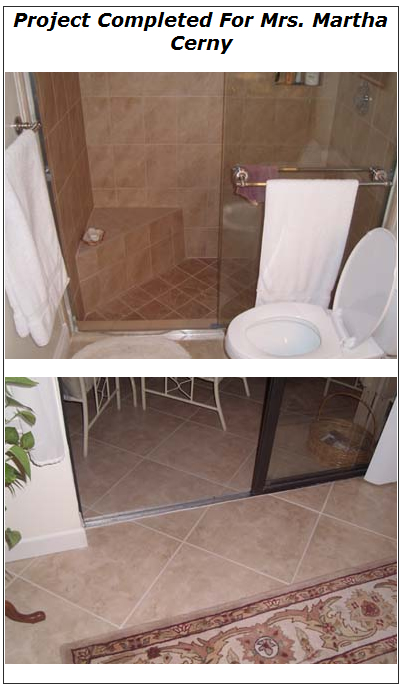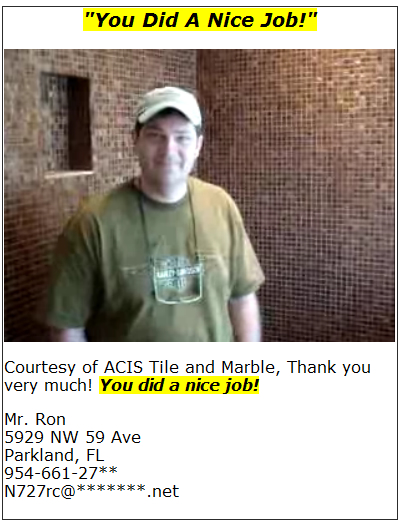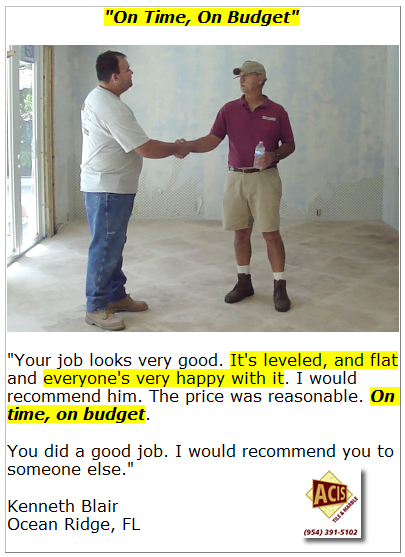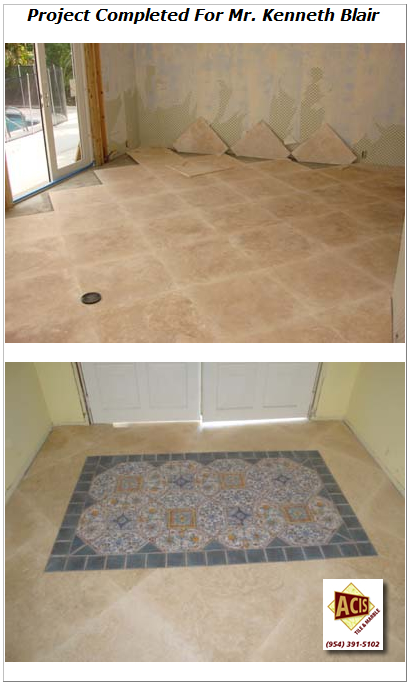 Excellent quality
Clean and custom job
Very good price (Ceramic tile installation starting at: $1.25/SQ FT)
Solid references (hundreds of loyal clients -- see our testimonials page)
Prompt answer to your call (toll free available:

(800) 720-8061 and mobile: (561) 756-4910)

Tiling florida since 2000
Expert ceramic tile installation
Highly experienced with natural stone installation
Tired of those vinyl floors and laminate countertops?
Remodeled hundreds of Bathrooms since 2000
We will install tile on any surface you want done
Kitchen and bathroom countertops, floors, chair rail, ceilings, showers, tubs, walls, decks and patios, staircases, inlays.
We also do full service remodels from start to finish, and any other repairs that may need to be done to complete your project.
Many excellent references available on request.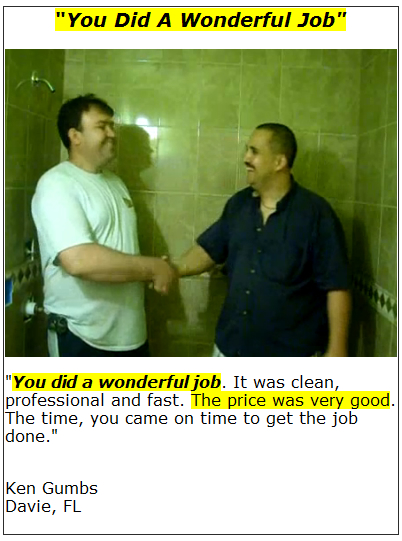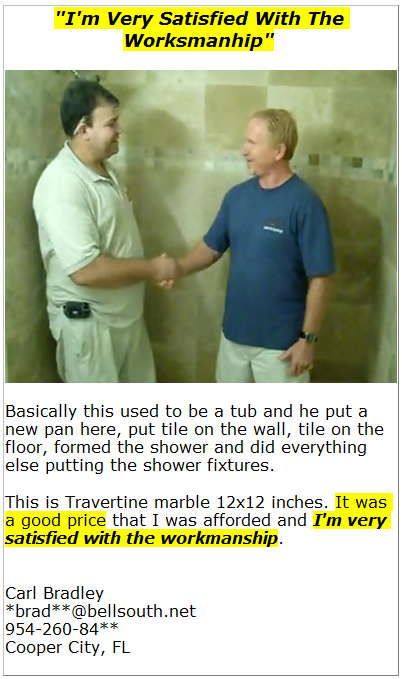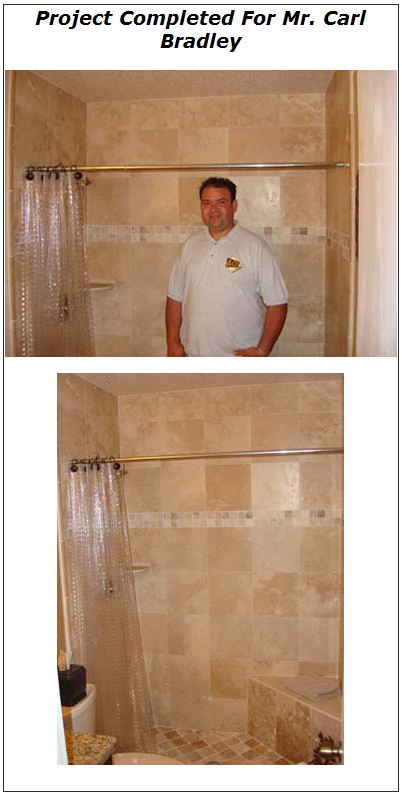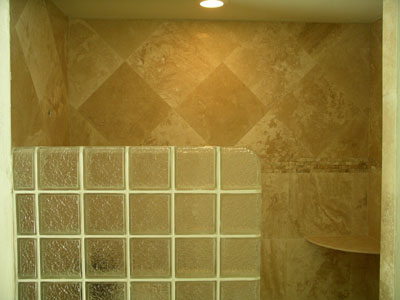 Glass Wall and Back wall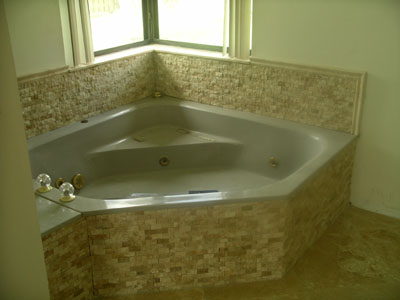 Bathroom tub installed by ACIS Marble and Tile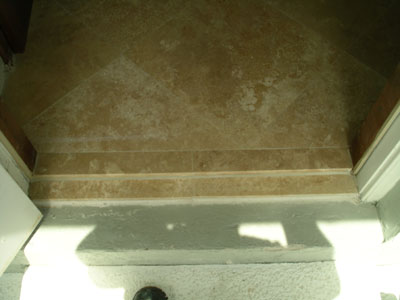 This is a threshold built with marble by the pool door. Entrance to the bathroom.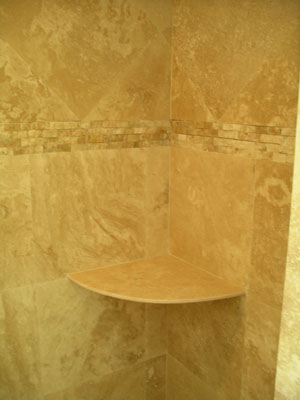 Marble Corner shelf. Notice the eye look listello. Very charming.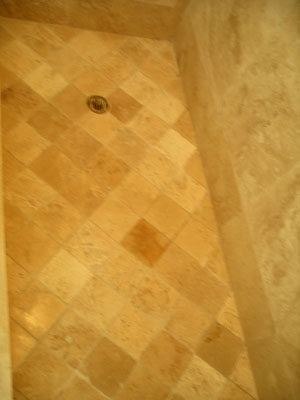 Shower pan built with tumbled stone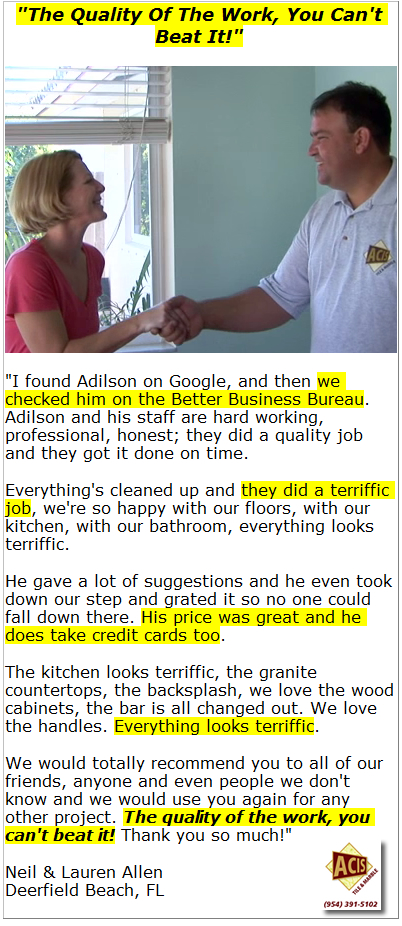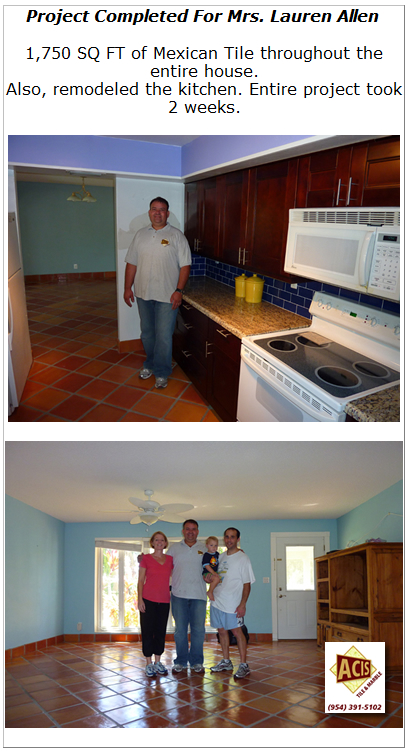 • Location: Dade Brw Palm Beach, Miami

• Post ID: 25462919 miami