Posted: Thursday, January 23, 2014 3:30 PM
---
Reply: click here
Liz Skincare
says: Its okay to look sexy and feel sexy too!! especially when you have a summer deal like this!

And if you want a little something more then that you can try our other treatments and yes boy's this is your one stop shop to get all of your
Grooming
needs taken care of!!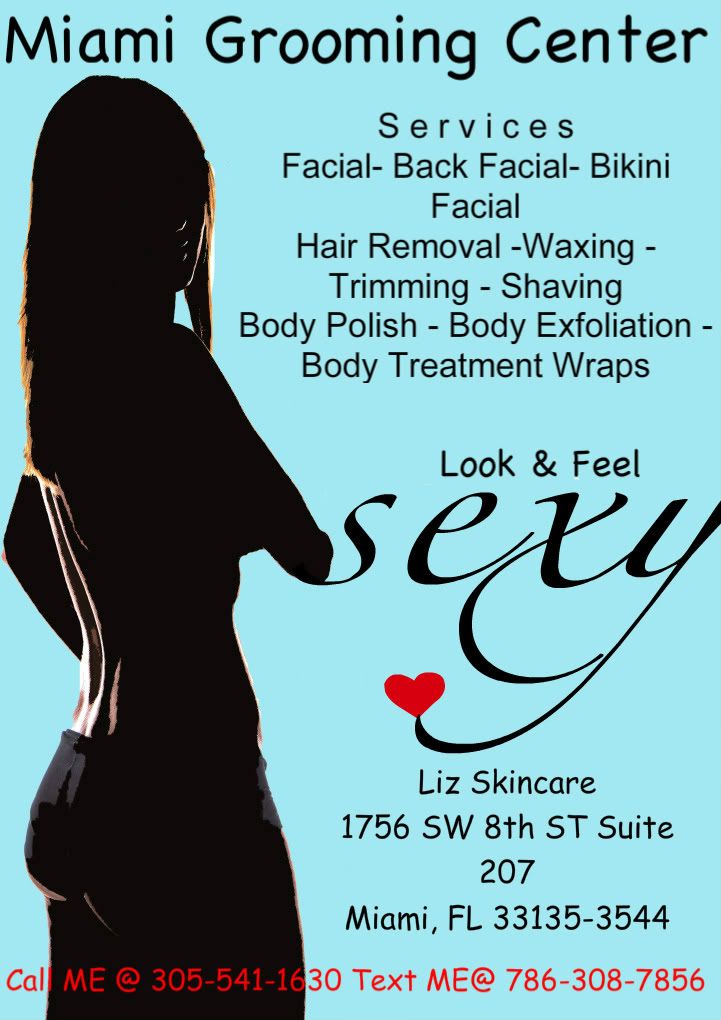 all you need to do is just one simple little thing.... make that phone call today! 305-541-1630 we book fast!! and remember beauty begins with Liz Skincare!! Located at: 1756 SW 8ST Suite 207 Miami, Fl 33135 PH:305-541-1630 http://www.lizskincare.com
• Location: Miami

• Post ID: 17009850 miami