Posted: Saturday, June 10, 2017 3:55 PM
---
Everybody Wants To RENT A House/Apt With This installed... Ceramic Tile. Lots of people are allergic to carpet. Ceramic Tile will help you rent faster...
When you have Acis Tile Of Florida complete your project, the
process is very simple
:
"The Highest Reputation, the
highest quality
in tile setting anywhere in South Florida. I personally guarantee that to you"

Adilson Andrade
Mobile number: (561) 756-4910 -- available 7 days/week
owner of Acis Tile Of Florida
This is what I will do for you:
When you choose Acis Tile Of Florida to set your tile/marble, you can be certain to
avoid losing thousands of dollars
. If You choose a large company you should expect to pay lots of money for a small tile project, not with with us. A big company will hire a subcontrator to do your job. This way you are paying the middle man. That does not happen when you get Acis Tile Of Florida to complete your project. That's why we say:
Affordability and quality = Acis Tile Of Florida
. We don't subcontract your project. We complete ourselves.
As soon as you have your project completed by Acis Tile Of Florida, there's only one outcome: tons and tons of compliments from your family and guests: "
You bathroom looks so great!
When did you have this floor done? By whom?" That's what we hear from our current clients.
There's one thing we're very proud in our company. You'll have your project completed really fast with a
precision of a tile master
.
Isn't it time for you to replace that old filthy carpet floor with a healthy beautiful ceramic (or porcelain) tile?
We want you to call us on either our toll free number: (800) 720-8061 or our mobile:
(561) 756-4910
and schedule your free non-obligation estimate. We'll follow up with a written proposal (emailed or faxed to you) explaining in detail what will be done and how it will be done.
We will also will email/fax you a
very extensive list of very satisfied past clients
. Just randomly pick a few names and contact them. You will confirm how happy they are with Acis Tile Of Florida quality of craftsmanship. If you prefer, just email us (

) your name and phone and we will contact you to schedule a quick free estimate (best time for you for).
He did an excellent job
"I am Chuck Lawrence with Micrus Design Technology. Adilson did our front office areas.
He did an excellent job
. On time, at an reasonable price. "
Mr. Chuck Lawrence (Facilities Manager) of Micrus Endovascular.
We've completed his 3000 SQ FT job in less than 1 week.
Tips on How to Choose the Type of Tile That Goes in Your Bathroom Walls
There are several tips to choose the type of tile that goes in your bathroom walls. Your bathroom is the most versatile room in your home, so it is only natural to want to remodel your bathroom walls with new ceramic Tile Walls which will not only give the illusion of a larger bathroom but one that will also make people feel more comfortable.
A completely Tile Bathroom may consist of many types of tiles, which can range from many different color combinations. Colors have the ability to change moods in a room and give the bathroom the illusion of being bigger than it actually is. Light pastels will create a warm mood, and help to increase the light which is reflected from the window and the overhead lights. You do not have to stick to the traditional red, white, and black tiles as you once were. You can use the smaller tiles, so that new patterns could be created with the tiles. The patterns can be one of your own creations or one which you have seen in a magazine.
Tiles come in different thicknesses and density as well. Choose the tiles so that the tiles with the higher density will be installed on the floor, where the traffic is heavy. Lesser density tiles can installed on the Tile Walls from approximately 3 or 4 feet up from the floor of the Tile Bathroom. There are tiles with even less density which can be installed above those on the Tile Walls. Depending on the density and the durability that is needed depends on the amount of money you will be saving, however, do not just use one particular durability, as some areas of the Tile Bathroom need the extra hardness.
Some Tile Bathroom wall tiles have been treated especially for showers and around sinks, such as glazed ceramic wall tiles and porcelain wall tiles. These can also be made from marble, granite natural stone tiles, and even glass and metal tiles. Travertine Tile Walls look almost like marble, however, travertine is one step before the evolution to marble. It can be polished to a high luster, and installed in your Tile Bathroom for much less money than regular marble.
Today, many people are choosing glass Tile Walls. They can be made to look like Aztec or Roman and Egyptian mosaics. You can get some idea of these mosaics from your local home improvement store, or by searching the internet, to see what other people have done with Tile Bathrooms.
Some home contractors use the internet to purchase Tile Bathroom supplies. They can get them for less money and add the regular real estate market price to the finished home which has Tile Walls and Tile Bathroom floors.
Bathroom Remodeling Experts
I am
happy

"I am happy to have you back to finish the rest of the house"

Mr. Ron
5929 NW 59 Ave Parkland FL
954-661-27##
N727rc@#######.net
(After a free estimate visit we are allowed
to provide Mr. Ron's contact reference.
Mr. Ron admired the marble setting that was completed--entire house)
You did a
wonderful job

. It was

clean

,

professional
"You did a wonderful job. It was clean, professional and fast. The price was very good. The time, you came on time to get the job done."

Ken Gumbs
Davie, FL
954-205-44** (after the free estimate we will let you know Mr. Gumbs complete phone number)
September 2008
Excellent work



"Excellent work.

Excellent Quality

. Everything is clean. Good Price"


Carl Bradley
cbrad**@bellsouth.net
954-260-84**
Cooper City, FL
Marble Bathroom Remodeling
Completed October 28, 2008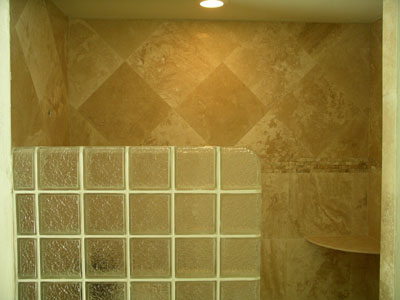 Glass Wall and Back wall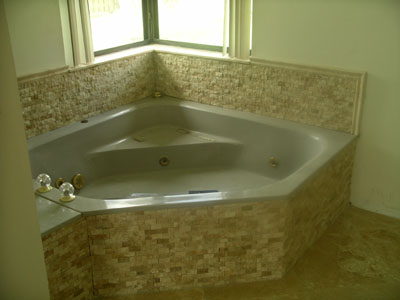 Bathroom tub installed by ACIS Marble and Tile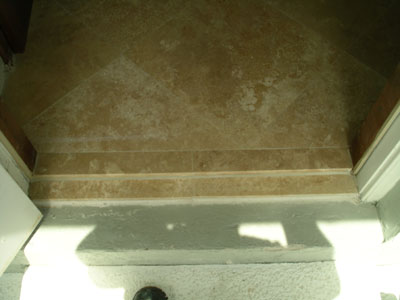 This is a threshold built with marble by the pool door. Entrance to the bathroom.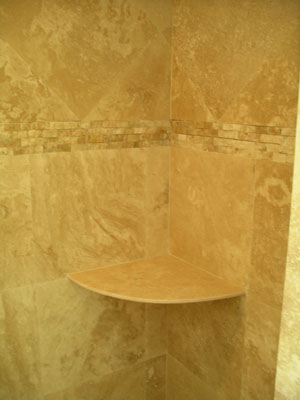 Marble Corner shelf. Notice the eye look listello. Very charming.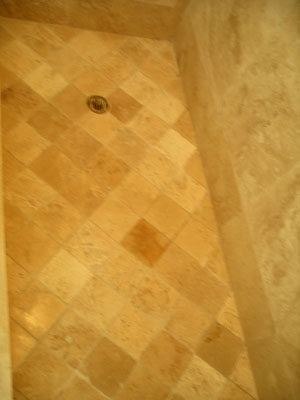 Shower pan built with tumbled stone
A work of art and a pleasure to see...

"That's how we feel when we come home and step on Mr. Adilson R. Andrade's work. He did the floor of our newly bought Florida home, transforming it from dull carpeting into a
bright tile and wood welcoming
.

Mr. Andrade
went beyond the call of duty
helping my wife and I choose the right kind of tiles and wood flooring, going to several stores until we had the correct amount of the right color for the existing surface, he removed carpets, broke old tiles, dragged kitchen machines to retile under them and much more.

His work is
professional and reliable
and he did it totally unsupervised because we were still living in New Jersey at the time and it was a pleasure to walk into our new home and find this warm
welcome floor
.

We
strongly recommend Mr. Andrade's work to anyone who is demanding of artistry and competence
."

Selma and Sam Elyachar
Coconut Creek Florida
(954) 366-15**
(201) 563-47**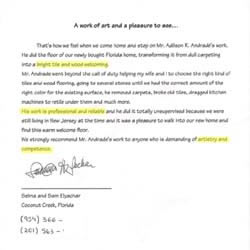 Click on the original picture to enlarge
What We Do
We set:
travertine
granite
vct
mosaic tile
glazed tile
slate
slab
flagstone
tumbled stone
glass tile in all sizes, shapes & designs.
We also float and waterproof all kind of surfaces such as floors, walls, ceilings, counter tops & backsplash.
ACIS Tile & MArble is highly experienced in complete bathroom remodeling.
For 10 years we've doing nothing but working with ceramic tile related jobs. As part of our complete package we have a vast experience in installation of:
sheet rock
hardiebacker
durock (cement board)
glass block
shower pan
shower doors
Also baseboard & laminate flooring and travertine-Slate-Natural Stone. The list goes on and on: entryways, patios, store fronts, hallways or lobbies, fire places. You name it, we tile it. Custom residential and commercial designs.
Bathrooms. Showers, including shower pan installation. Entryways. Patios. Store fronts. Fire places.
Phone: 800-720-8061
Call me anytime for a free estimate:
Monday-Sunday
7:00 AM thru 9:00 PM

Adilson, Gesiel And Braga
(owners)
• Location: Miami, Tri-county S. Florida

• Post ID: 23912323 miami