Posted: Monday, February 19, 2018 2:03 AM
---
AVAILABLE MONDAY - SATURDAY - 786-355-7660
#1 IN SOUTH FLORIDA!!!
Reparación de Cuenta Millas en Dade y Broward
We can repair your broken speedometer at your home or business!
HABLAMOS ESPANOL !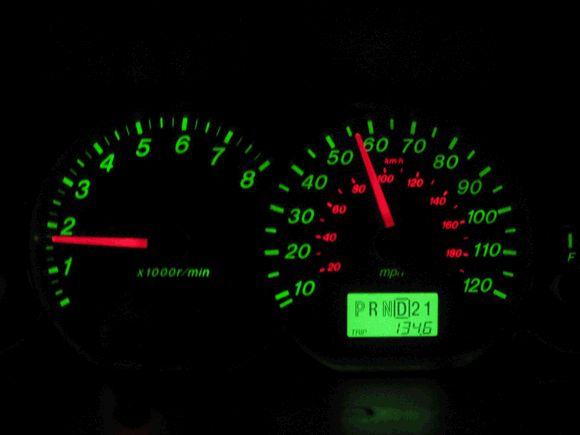 ARE YOUR GAUGES STUCK OR NEVER GO BACK DOWN TO ZERO? ARE THEY READING HIGHER THAN NORMAL WITHOUT MOVING THE VEHICLE? ARE THEY JUMPING WHILE DRIVING?
IS YOUR ODOMETER DISPLAY(MILE DISPLAY) OR PRNDL DISPLAY BLANK, DIM OR INTERMITTENT? DOES IT WORK SOMETIMES OR WHEN YOU TAP IT?
THESE ARE COMMON PROBLEMS FOUND ON THE FOLLOWING VEHICLES
Chevrolet
2003 - 2006 Avalanche
2000 - 2005 Cavalier
2003 - 2005 Impala
2003 - 2004 Malibu
2003 - 2005 Monte Carlo
2002 - 2005 S10
2003 - 2006 Silverado
2003 - 2006 Suburban
2002 - 2006 Tahoe
2003 - 2006 Trailblazer
2002 - 2005 Venture
GMC
2003 - 2006 Denali
2002 - 2006 Envoy
2003 - 2006 Sierra
2003 - 2006 Yukon
Hummer
2003 - 2006 H2
Cadillac
2003 - 2006 Escalade
Isuzu
2003 - 2006 Ascender
Pontiac
2002 - 2005 Aztek
2002 - 2005 Bonneville
2004 - 2005 Grand Am
2003 - 2005 Grand Prix
2004 - 2006 GTO
2003 - 2005 Montana
2000 - 2005 Sunfire
WE ALSO REPAIR THE FOLLOWING:
*** REPAIRING LEXUS WITH JUMPY SPEEDOMETER AND BLANK ODOMETER AND ERRATIC GAS GAUGE PROBLEMS
WE REPAIR TOYOTA PRIUS COMBINATION METER - 786-355-7660. 2004 - 2009 PRIUS COMBINATION METER REPAIR SERVICE ON-SITE REPAIRS.

*** REPAIRING 1993-1994 LS400 LEXUS WITH SPEEDOMETER BLINKING AND ERRATIC GAS GAUGE

*** WE REPAIR *** 2004, 2005, 2006 NISSAN QUEST DISPLAY PROBLEMS
This repair fixes partial display problems with the LCD where you can't see your mileage, gas or temperature gauge

WE FIX 2004 2005 2006 Nissan Sentra Speedometers with DEAD RPM or INTERMITTENT POWER PROBLEMS

WE CAN REPAIR NISSAN FRONTIER SPEEDOMETERS with 999999 odometer display problems

*** NOW REPAIRING *** - 2005, 2006, 2007, 2008 FORD MUSTANG SPEEDOMETERS WITH BAD GAUGES

*** WE REPAIR *** Dodge Ram RPM/Tachometer Speedometer Problems

2006 Dodge 1500 Tach Problems
2006 Dodge 2500 Tach Problems
2006 Dodge 3500 Tach Problems
2006 Dodge Diesel Tach Problems

WE ALSO REPAIR....
Dim or Dark PRNDL displays! (Park, Reverse, Neutral, Drive, Low)
Dim or Dark Information displays! (where the mileage reads)

*** NOW REPAIRING ***
2004-2006 Nissan Quest Display problem.
This repair solves the problem when you can't read your miles, see your gas level or engine temperature.

NO NEED TO TRAVEL, WE GO TO YOU!! Dade & Broward!

Lifetime warranty on our motors!

We use factory original parts not cheap imitation replacements!


BEWARE OF MAIL-OUT CLUSTER SCAMS: Customers are getting scammed when mailing out their speedometer clusters to get so-called "CHEAP" repairs done. "Cheap" work means "Cheap" parts. Their parts don't last a week, their backlighting blows out in a few days and most of the time they break other parts trying to fix your problem leaving you to pay shipping every time you mail it back to them. Don't be a victim! You'll wind up paying over and over again and that's no deal...

Don't accept inferior parts that break again leaving you to spend more of your hard earned money.
Get it done right the first time!
You are guaranteed to have your original cluster back with the original miles and there's no extra charge to drive out to you when you're under warranty.

Don't Get Scammed. Get it done by the pros!
Guaranteed to provide the best service in town.

We use factory original parts not cheap imitation replacements that stop working after a month! Remember, you get what you pay for!

WE CAN REPAIR THEM IN LESS THAN 1 HOUR!

CASH ONLY PLEASE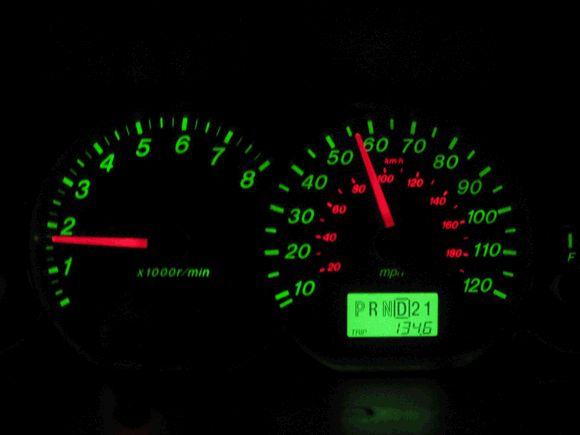 WE CAN REPAIR OTHER PROBLEMS SUCH AS:

BACKLIGHTING PROBLEMS
COUNTER PROBLEMS
ILLUMINATION
PRNDL DISPLAY PROBLEMS

We specialize in digital odometer adjustment and correction. No more expensive trips to the dealer!

CALL THE PROS! - 786-355-7660

Repairs & Calibrations, We Travel To You!! 786-355-7660

ON-SITE REPAIRS WHILE YOU WAIT

Why would I need odometer adjustment & correction?

There are many cases where the digital mileage on a dashboard has jumped to a higher value e.g. when the car has been jump started or there has been an electrical problem on the ECU. Other typical problems include faulty gauges especially on Chevy/GMC/Escalade trucks, that need replacing. Sometimes you need to replace the dashboard clocks with a second hand one from a wrecking yard. The mileage on the dashboard would then need matching to the vehicle's mileage so the correct value is displayed.

Is it Legal ? Adjusting and correcting a vehicles mileage is not illegal. It only becomes illegal if you knowingly sell the vehicle without disclosing the correction in the mileage reading. We will take no responsibility for any illegal activity.
WE HAVE REASONABLE RATES.

HABLAMOS ESPANOL !

speedometer repair, miamispeedometer, instrument cluster repair service, service instrument cluster, speedometer service, CHEVY speedometer repair, GMC speedometer repair, DASH, DASHBOARD, cluster repair, speedo repair, speedometer problem, gauges, instrument panel, rebuilt, repair gauges, instrument cluster repair, repair instrument clusters, GM, GMC, H2, Hummer, Cadillac, Escalade, Buick Rendezvous, Grand Am, Cluster repair, 2004 2005 2006 Nissan Quest, reparacion de tableros, speedometer repair, servicio de tableros, 786-355-7660, 7863557660, rebuilt gauges, repair instrument panel, rebuilt instrument panel repair cluster, sticky gauges, stuck gauges, gauges not working, instrument cluster repair, repair instrument cluster, Nissan Quest Speedometers, Miramar Speedometer, Doral Speedometer, Homestead Speedometer, Plantation Speedometer, Weston Speedometer, Boca Raton Speedometer, Oakland Park Speedometer, Sunrise Speedometer, Dade Speedometer repair, Miami Speedometer, Broward Speedometer, Hialeah Speedometer, Miami Lakes Speedometer, Coral Gables Speedometer, Sunset Speedometer, Westchester Speedometer, Kendall Speedometer, Miami Beach Speedometer Repair, international instrument cluster repairs
• Location: Doral,Miramar,Kendall,Hialeah,SW, Miami

• Post ID: 34435946 miami